Very recently I created this post on google hardware round-up 2017 wherein we looked into google's offerings for 2017. We also looked at probable future additions google maybe looking forward to. How can we possibly leave the offerings of apple in 2017 ?.
Sales of apple in 2017
I went ahead and took the pleasure of charting out the product sales and revenue of apple in 2017.
It shouldn't be hard to interpret that 2017 turned out pretty much awesome for apple. Earmarked by apple's best product releases, the company has the growing sales to match.
Probably it is the first time in history that apple took the target of releasing such wide variety of products.
Couple that with the consumers it had been able to reach, needless to say apple in 2017 had the biggest impact in field of consumer technology.
All of this hasn't happened with its own set of hiccups.
Let's look at all sweets and sours in a comprehensive way.
Hardware inputs from apple,
From the very start apple has always focused its efforts on "keep it cool and keep it home".
In other words, creating a user non-upgradable product that doesn't shake well with other devices that aren't apple.
However, it seems to one-up that ecosystem building with some really classy design and software connecting them all together.
It's like this beautiful fortress with huge walls.
The craftsmanship has always been incredible, though some of the features could easily have been challenged from the android enthusiasts side.
This year it seems apple took into account a lot of those missing features.
This year apple finally introduced wireless charging, a good enough 'bezel-less' design, fast charging via USB power delivery and probably the world's best OLED display in a mobile device.
It seems like the iPhone segment finally has its fill.
Treating the eyeballs,
You know what they say better late than never. When late is supplemented by quality, it isn't late after all is it.
apple smartwatch maybe late to the 4K/HDR party but it definitely is one of the very best streaming box.
Apple decided to append the new product by making iTunes movie purchases and rentals in 4K cost the same as the HD version.
Not only that if the movies in your library support 4K they will be automatically updated. Nice move apple.
Let's look at apple series 3 smart watches for a second.
If we ignore the LTE support and faster processor packed into a small form factor and instead look at the whole picture – with speed, software support, interface, build quality, aesthetics, size, comfort, battery life – apple series 3 is so far ahead of the competition right now that it would some time for everyone else to catch on.
Beyond the catching up efforts ,
So far whatever we have discussed till now, it all seems like a lot of catching up efforts done by apple in 2017.
While there is some truth to that, let's bring to light the some of the leading innovations introduced.
One thing that is going to be copied everywhere shamelessly of-course is the Face ID feature incorporated for the first time in iPhone X.
Trust it when an electrical engineer says this. That attribute has got a lot of things going on within it.
I am almost ready to make my next post on Face Id and how it actually works.
Apple isn't the first to introduce facial recognition but the complexity, reliability, speed and security the thing introduces makes it a great substitute for replacing touch ID.
Overlords are discussing that though. We'll see.
Another such innovation is in the form of developer tools in ARKit.
The sophistication and robustness incorporated in iOS 11 allowed a tsunami of AR apps in the market.
Chariot wheels in the mud,
With all this happening with apple in 2017 let's look at some areas where apple seem to be taking a hit.
Siri, of-course is the biggest challenge in-front of apple.
Amazon's alexa and google assistant seems to be knocking it out of the park.
Althogh I have heard complaints in various forums where Alexa seems to creep the hell out of some people.
Well, at least it is doing something right. iOS 11 didn't bring any significant improvement.
It seems all Siri is doing right now is catching our words in a not so satisfactory manner, producing results in not so satisfactory manner, producing unreliable results in a not so satisfactory manner and has not so satisfactory feature set.
That's a lot of "not so satisfactory" in one statement.
So what is happening is somewhere along the lines of.
"Come on Siri, let me be lazy, be useful and order a pizza".
Orders kitchen soap instead.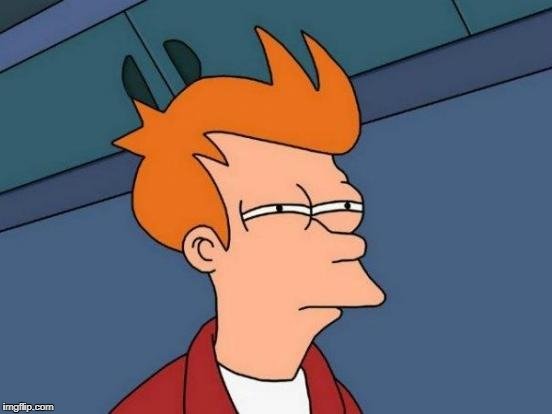 Apple's photo app seems to be offering similar challenges.
Google offers unlimited photo and video storage if you purchase one of its phones, cue pixel 2.
As if that isn't a bigger challenge, google's photo-face recognition feature that even recognizes your dog plus the giant's AI search capabilities, damn that is a lot of work to be caught up on.
The iOS 11 leap,
Guys, iOS 11 is big. When I say big I mean big, big.
New setup experience, new control center, new app store, ARKit, new video formats and some things I don't even remember right now.
But in totality, it's one ambitious update as far as apple devices go.
With big ambition, comes bigger challenges right.
iOS isn't an exception to that.
It has its fair share of bugs and apple seems to be having a hard time shaking them off.
Not unexpected but, "what the hell apple my phone is slow" and "you just ruined my battery" cries seem to take the cake as of now.
There were many more bugs and I don't feel like writing all of them and how they got fixed.
The whole point is there were and still are bugs that need to be weeded out. Some big and some really amateur like capital 'I' auto-corrected to 'A' and some weird unicode symbol, iPhone X touchscreen stopping when encountered with cold weather.
Too cool to handle right.
2017 for apple ended quite dramatically. Here apple confirms to tweak power management in devices to stop abrupt shut downs at low battery.
However, not delivering the whole story the way it was delivered caused one big drama. A drama that has led to a multiple class-action lawsuit against the giant.
See, when you create something its never perfect.
Everybody understands that.
However, when people encounter such small bugs they get frustrated because the sales pitch said,
If you control both hardware and software, things just work
That ain't happening right now is it.
Let's pray it happens soon.
Something similar happened with macOS too.
A serious root bug was eliminated by breaking file sharing but the bug got reintroduced if you upgraded to 10.13.1 after installing the fix.
All in all, tough year for apple in 2017 as far as software is concerned.
Delay in eating apples,
Keeping the issues aside we definitely understand that apple had a lot of apples in its plate.
And delivered a lot of apple dishes in our hands. But it seems they wanted to give us more dishes.
Understand when I say this guys, product development aint easy.
From outside it may seem that way.
But when it comes to real world situations every thing that can go wrong goes wrong and what shouldn't have gone wrong especially goes wrong.
It's kinda like arranging your marriage.
I can understand the predicament of apple when it decided to register so many products into its calendar.
But what I have observed about apple is they tend to keep things quiet unless they are absolutely sure they will be on time with everything.
That doesn't seem to be happening this time. Messages in iCloud and Apple Pay Cash got delayed.
iPhone X had to launch six weeks after iPhone 8 and iPhone 8 plus but couldn't due to manufacturing difficulties.
And the most awaited HomePod.
People actually save their Christmas bonus for that box of sound and it missed 2017 entirely.
Alexa and google home seem to take that Christmas train now because people knowing that they will have to wait a few months and pay 349 $ for something similar won't wait.
iMac Pro seem to have delivery issues with its high end versions as well.
Looking forward into 2018,
Apple in 2017 seemed to have a lot on its plate and it delivered that to an extent by introducing and catching up to hardware requirements.
When we say apple we almost say it with an expectation of innovation behind it. You know synonymous with innovation.
With twitter on everyone's hand everyone seems to know how apple should function. And how apple seems to loose its ability to innovate.
So with a touch of reality behind all of this the real concern with apple in 2017 seems to be the lack of quality and reliability we have come to expect.
Part of the reason could be the sudden rush to create newer hardware but anything at this point is just speculation.
The only thing that's important to a consumer really is, when he gets what he wants in his hands with what he has paid he wants it to work seamlessly.
He doesn't give a shit about anything else. Take that away and then his twitter handle talks. And things can get loud don't they ?.
So I feel apple's next move in 2018 looking at whatever happened in 2017 should be quality control first and everything else thereafter.
What do you think ? Let me know in the comments section.
Until next time my dude.
Namaskaram _/\_ 🙂